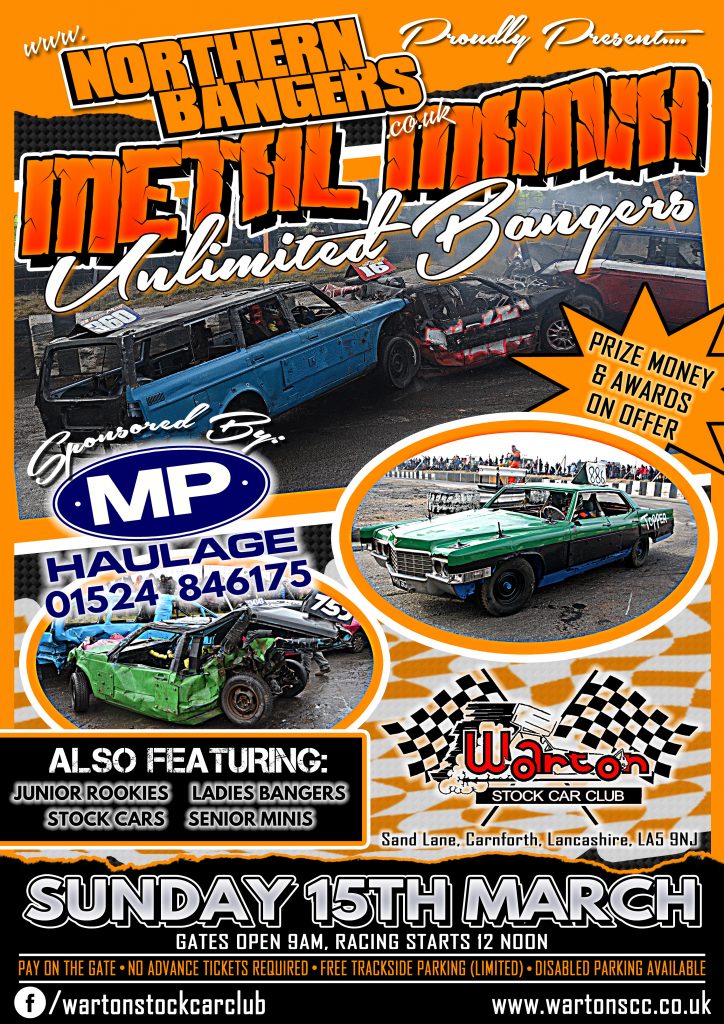 This weekends Metal Mania is still scheduled to go ahead as planned, until Government policy and procedure advises otherwise.
All drivers and spectators are encouraged to listen and adhere to Government and NHS recommendations, hand washing and correct sanitation is crucial.
We look forward to seeing you all on Sunday for what is shaping up to be another fantastic meeting. Booking list for the Unlimited Bangers is below featuring some of the top names in the sport.
16 Ryan Shuttleworth
32 Connor Byram
36 Gary Turner
79 Michael "Mock" Byram
109 Leon Barton
114 Ryan Mckenna
134 John Kirby
146 Dan "Wiggy" Wigman
152 Magnus Bentham
171 Tommy "Westy Jnr" West (P)
181 Jordan Cadman
218 Stu Brown
239 Steve "Nemesis" Carter
290 Jonathan Harrison
305 John "General" Kirkbride
307 Steven "Pringle" Windle
310 John "Eno" Nicholson
333 Joni Alcock
360 Jack "Jackstar" Reynolds
429 Joey Staverley
466 Dalton Steele
477 Jack "Wacko" Speirs
478 Chris "Chucker" Speirs
591 Marc Blower
625 Josh Gooch
669 Tony Herald
688 Wayne Morphet
711 Charles Harrison
712 Alex "Stig Jnr" Hatcliffe
760 Joey "Mr Colgate" Reynolds
782 Glenn "Gladis" Boyce
874 Howard "Dangermouse" Walker
886 Andrew Topham